Self-esteem is a vital component of good mental health
Self-esteem helps children to thrive at school, at home, and with their peers. On the other hand, children with low self-esteem are more at risk of developing depression, anxiety and other mental health problems and may struggle to find the resilience they need to deal with life's ups-and-downs.
During this two-hour session, delegates will learn how to recognise when children may be lacking in self-esteem and will be given tools and strategies to help them overcome this. Led by Alex Stuart, a teacher who has had his own struggles with mental health and not feeling good enough, this session will leave you feeling inspired and empowered to help children in your school.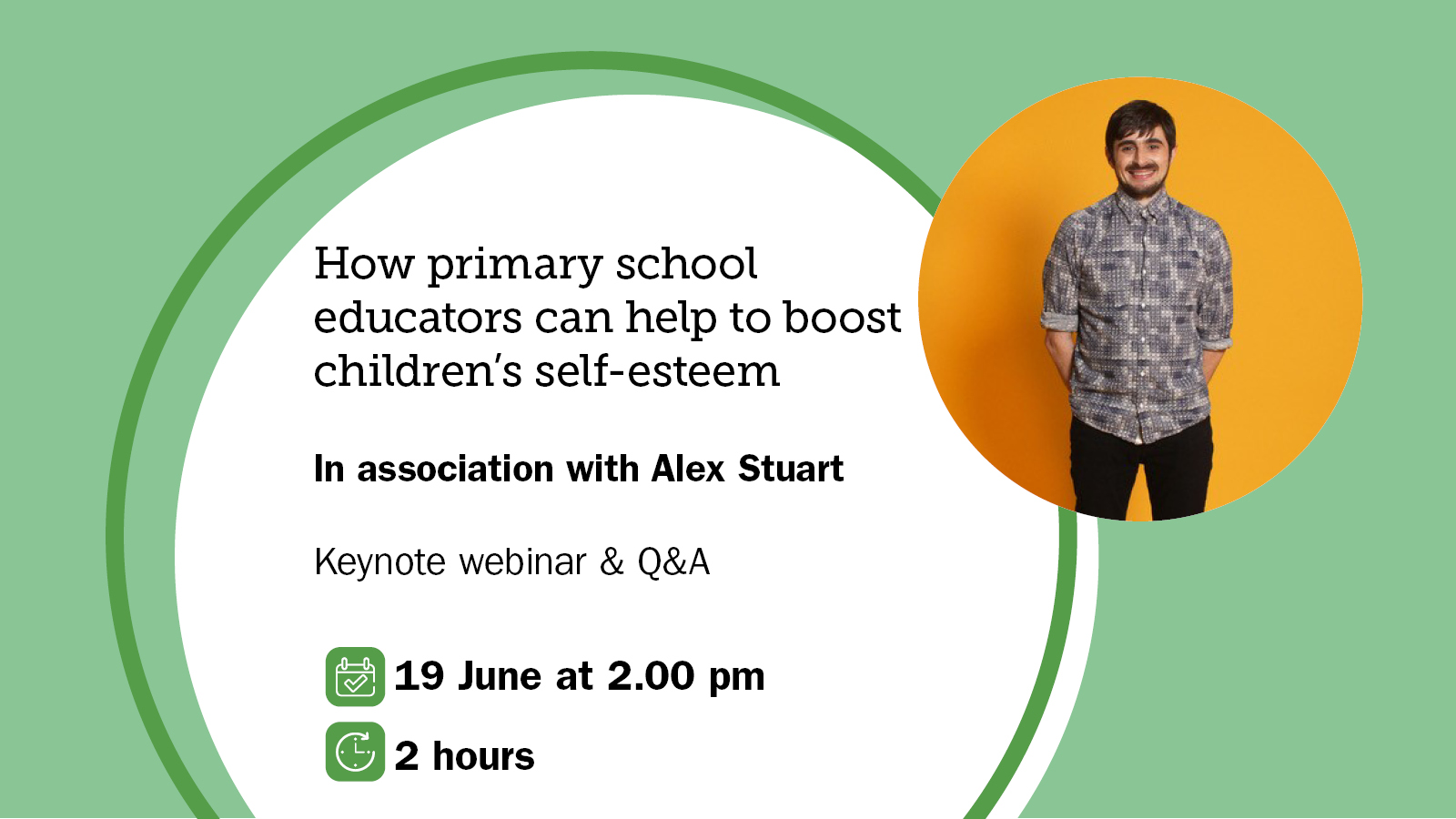 Actionable insights, tips and techniques
If you're ready for insights designed to educate and support, book onto Alex's one-time-only webinar. By the end of the session you'll have:
A deep understanding of the different forms that low self-esteem can take
An awareness of how to promote individual differences and why these are important for self-esteem
Knowledge of how to help children to explore their identity and reject the labels that other people may put on us
An awareness of the importance of a values system and what this looks like
Strategies to help children to improve their personal body image

About Alex Stuart
Alex Stuart is a bad boy turned teacher who knows first-hand the challenges young people face with identity, staying in line, and risk-taking behaviour.
To deflect from his insecurities growing up, Alex found himself playing the class clown and creating connections based on transactions rather than emotions. What started out as buying Starbucks for classmates to win over friends soon turned to buying cigarettes so he could be the 'cool kid' who handed them out at break time, before he eventually turned to drugs. It wasn't long before Alex was expelled, not just from one, or two, but three schools. He later went on to study drama, though when the acting parts failed to come rolling in, he felt he was back at square one and found himself in a very dark place. It was only through travelling with friends, during which Alex revealed his demons and social paranoia to them, that he began to understand his relationship with his mental health.
When he returned to the UK, Alex went on to teach drama and English, before becoming a dad himself. Through sharing his own story, his audience not only relate to him but also discover coping mechanisms that had Alex himself known earlier, could have saved him from struggling all those years instead of thinking he simply was not good enough.