The sector is facing a significant challenge in teacher recruitment, with fewer new teachers entering the profession and a decline in the number of Initial Teacher Training (ITT) providers. I would argue there is no shortage of individuals interested in teaching, the main issue lies in the lack of viable routes into the profession. Prospective trainees are discouraged by the burden of debt associated with traditional training routes, with training fees at £9k in addition to a year's living expenses. As a result, employers must adapt and explore innovative ways to attract potential new teachers to the profession.
The little-known and often misunderstood solution comes in the form of the Post-Graduate Teacher Apprenticeship, which offers trainees a salary and funded training. This approach allows trainees to earn while they learn, making teaching a financially viable option.
In 2022 there were 12,238 ITT applications for salaried and apprenticeship pathways, and fewer than 53 places offered
Last year's ITT data shows us there were 12,238 ITT applications for salaried and apprenticeship pathways, and fewer than 53 places offered. The data shows schools there is a flood of high-quality graduate trainees looking to enter the profession, and that schools must simply rethink their approach to teacher recruitment.
Schools and trusts can develop a home-grown workforce by hiring apprentice teachers on the unqualified teacher pay scale, or by upskilling existing support staff to take on teaching roles. The financial commitment of the school is kept to a minimum with the Apprenticeship Levy covering training fees and employer grants worth up to £18,000 available to cover teacher salaries.
To facilitate this process, collaboration with training providers like Best Practice Network (BPN) can prove highly beneficial. As well as giving you the opportunity to upskill your existing support staff, BPN offers a pool of high-quality ITT-ready graduate trainees, ensuring that schools have access to a wide range of prospective teachers to choose from. BPN works alongside schools to review applicants and conduct employment interviews, streamlining the hiring process and charging no fees to do so.
Trainees access facilitated centre-based training every Friday, and will complete a 6-week placement in a contrasting school. For trusts this can be kept within your trust schools to ensure cover. BPN caters to various teaching routes into ITT, including primary (aged 3-7 and 5-11), primary SEND, and secondary  Maths, English, Biology, Chemistry, Physics, French, Spanish, Geography, and Computing.
BPN has an impressive track record, being recognised as the Education and Childcare Apprenticeship Provider of the Year, and an Ofsted Outstanding Provider for the Early Career Framework. The organisation is accredited as a national ITT provider and delivers the 2024 Core Content Framework.
For schools and trusts, engaging with BPN means gaining access to a dedicated apprenticeship support manager who will guide employers through accessing and utilising apprenticeship funding. Schools will also receive a dedicated apprenticeship tutor, ensuring that trainees receive the necessary support and mentorship throughout their training journey.
One of the significant benefits of employing apprentice teachers is improved retention rates. Employed trainees are more likely to align with the school's ethos and values, making them more invested in their roles. This aspect helps in building a stable and committed teaching staff, ultimately leading to a positive impact on pupil outcomes.
Moreover, the trainees' journey doesn't have to end with the completion of the apprenticeship. Trainees can continue their professional journey through the Early Career Framework (ECF) and onto National Professional Qualifications (NPQs) with BPN's support.
The challenges of teacher recruitment in the education sector requires a fresh perspective and innovative solutions. By rethinking teacher recruitment and embracing apprenticeship pathways, schools and trusts can attract high-quality trainees who may have otherwise been deterred by the financial burden of traditional training routes. Partnering with established organisations like Best Practice Network can facilitate the recruitment process, offering a vast pool of ITT-ready graduate trainees across various phases and subjects. By investing in home-grown talent, the education system can secure a strong foundation for the future, with passionate and dedicated teachers driving the success of students and schools alike.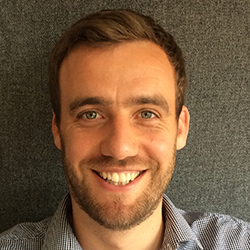 Chris Ludlow is the Head of Partnerships at Best Practice Network and is passionate about supporting schools to recruit the next generation of teachers.
You can find out more on our Postgraduate Teacher Apprenticeship page.