From burnout and boundaries to classrooms and culture, Amy Sayer shines a light
In this 2-hour webinar, for primary and secondary school senior leaders and classroom staff, Amy Sayer teaches you how to implement effective techniques to improve your own mental health at school.
Drawing on case studies from her years of experience supporting staff mental health, she introduces inexpensive, practical and realistic strategies you can put into practice to ensure that self-care and family time don't slip under the radar in the face of increasing pressure and limited resources.
From burnout and boundaries to classrooms and culture, Amy's keynote for Thrive will help you to foster an ethos of openness around your own mental health at school and support you and your colleagues to re-discover your love of teaching.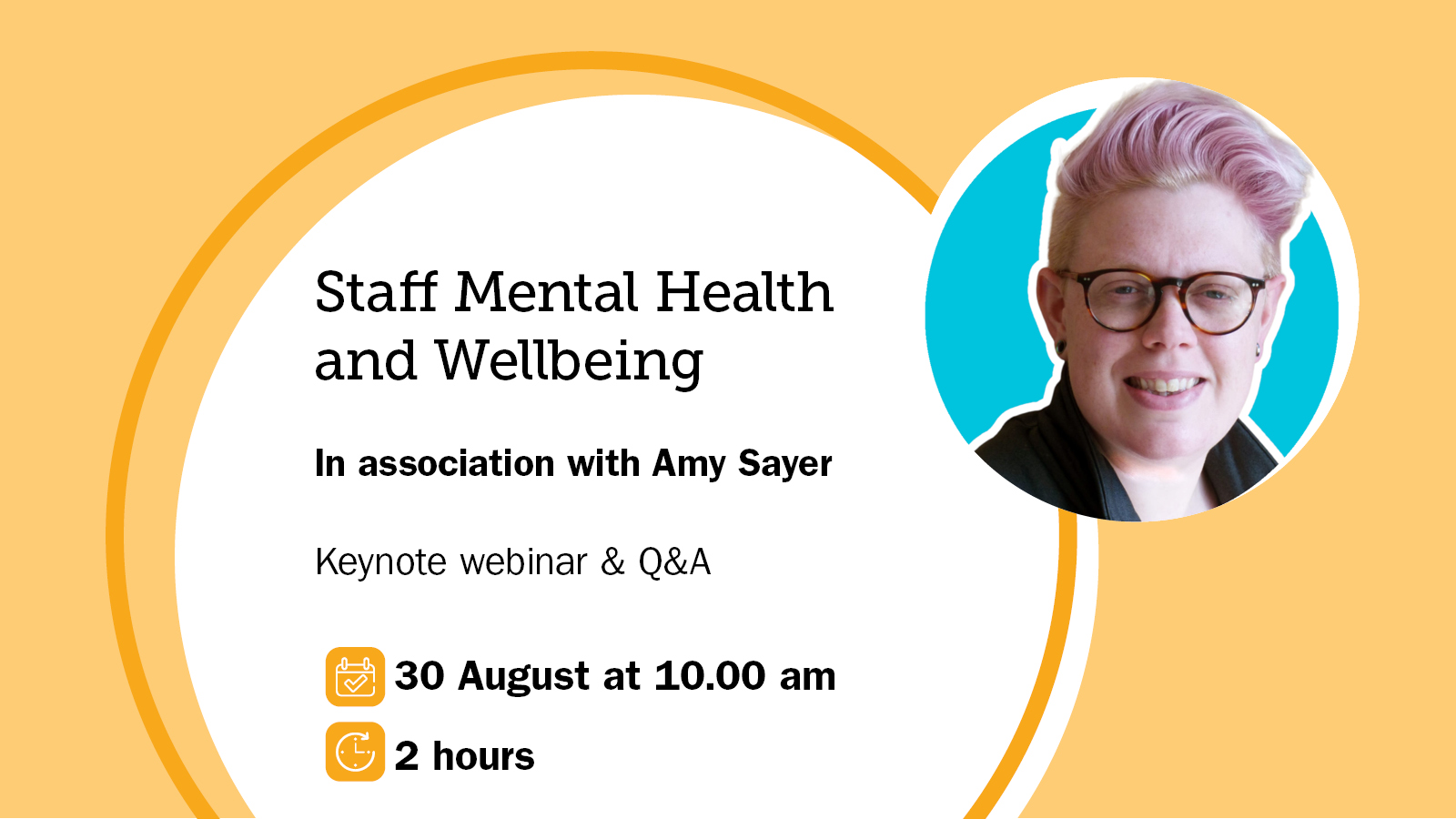 Actionable insights, tips and techniques
After just 2 hours you'll know how to:
Spot signs which suggest a colleague may need support with their mental health
Improve your own mental health at school
Implement practical, inexpensive strategies right away
Hold and destigmatise conversations about mental health at work
Ensure self-care becomes a priority during the busy school year
Establish boundaries in your place of work
Define reasonable adjustments and use them to support colleagues

About Amy Sayer
Amy Sayer has been a secondary school teacher for the past 14 years. She has completed her NPQSL qualification on supporting disadvantaged students in her school. She is a trained Mental Health First Aider and has previously been her school's mental health and wellbeing lead, helping them to achieve the prestigious Carnegie Centre of Excellence in Mental Health Award in 2019. She has led a roundtable discussion at the Annual Mental Health Conference run by Leeds Beckett University.
Amy has recently had articles published in Teach Secondary, SecEd and TES. She lives in Shoreham-by-Sea and loves kayaking, paddleboarding and skateboarding when she is not reading or singing.