Break down stigmas around neurodiversity and mental health
Neurodiveristy is a concept that recognises and celebrates the natural variation in human neurological conditions, including autism, ADHD, dyslexia, and others. It is often misunderstood, and young people are not given the right support necessary. That's why it's important to fight the stigmas and educate young people so they can help themselves, and others. In this two-hour online session, educators will learn about the reality of being neurodiverse, with an emphasis on the many positives and opportunities this can bring individuals and wider society.
Led by neurodiversity speaker, podcaster and mental health advocate Abz Abby, this is an engaging and educational session that will inspire classroom staff and school leaders and break down stigmas around neurodiversity and mental health.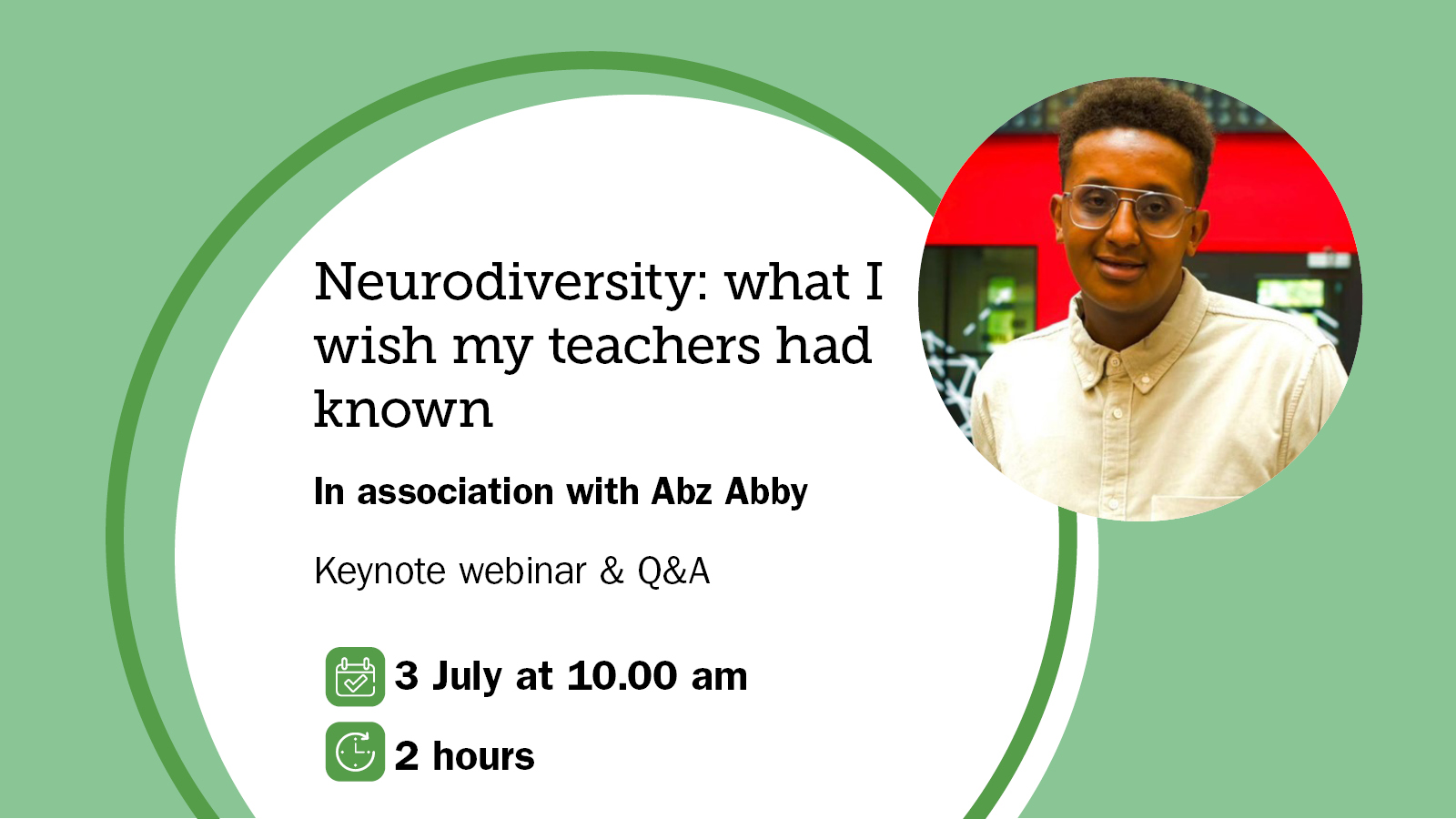 Actionable insights, tips and techniques
Key takeaways from the session:
An understanding of neurodiversity, and the importance of education around it
An insight into living with ADHD, autism and bipolar
Information about how to support young people who are neurodiverse
Top tips to support yourself or others
An awareness of the importance of inclusivity in the classroom and beyond

About Abz Abby
Abz is a mental health advocate and neurodiversity speaker who uses his personal experience and struggles with ADHD, autism, bipolar, and anxiety to raise awareness and encourage young people to be their best and authentic selves. Abz won The Highly Commended Most Promising Young Person (Rising Star Award) at The Manchester Young Talent Awards in 2021, The UA92 Greatness Unlocked Award in 2022 for his impact on the university, as well as being a mental health public speaker and One Young World Ambassador.