Effective techniques to support staff mental health at school
In this 2-hour webinar for primary and secondary school senior leaders, Amy Sayer teaches you how to implement effective techniques to support staff mental health at school.
Drawing on case studies from her years of experience supporting staff mental health, she introduces inexpensive, practical and realistic strategies school leaders can put into practice to ensure that colleagues feel supported and heard in the face of increasing pressure and limited resources.
From burnout and boundaries to classrooms and culture, Amy's keynote for Thrive will help you to foster an ethos of openness around mental health at school and give you practical ways to support your own emotional boundaries as a leader.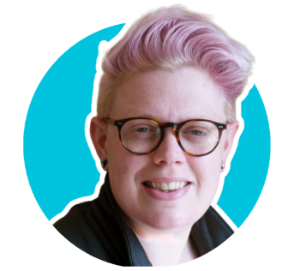 Actionable insights, tips and techniques
Key takeaways from the session:
Clarify why talking about staff mental health is important in the current educational context.
Understand how to spot the signs and behaviours which could suggest that colleagues may need support with their mental health.
Consider how to have meaningful conversations with colleagues about mental health.
Explore what 'reasonable adjustments' are and how they can be used to support colleagues.
Create a staff mental health provision map.
Reflect on the importance of emotional boundaries in leadership.


About Amy Sayer
Having previously worked as a senior leader and mental health lead in a secondary school in West Sussex for many years, Amy is now a freelance mental health trainer.
She has previously been a SMHL coach and content writer for a Department for Education-approved course and has worked with over 200 SMHLs across the country from a range of settings from Early Years up to Further Education colleges. She has helped these settings to audit their mental health provision and supported them to create and implement a strategic plan based on the specific needs of their setting.
She is the author of 'Supporting staff mental health in your school' which she wrote to help schools understand how to develop meaningful support structures for colleagues to support positive mental health and wellbeing.
She is a fellow of the Chartered College of Teaching and worked with them as a Leading Diversity advisor for mental health.
Amy has had articles published in Teach Secondary, SecEd and TES. She lives in Shoreham-by-Sea and loves yoga, sea-swimming and walking her wonderful whippet by the beach.
%PASS_IT_ON%